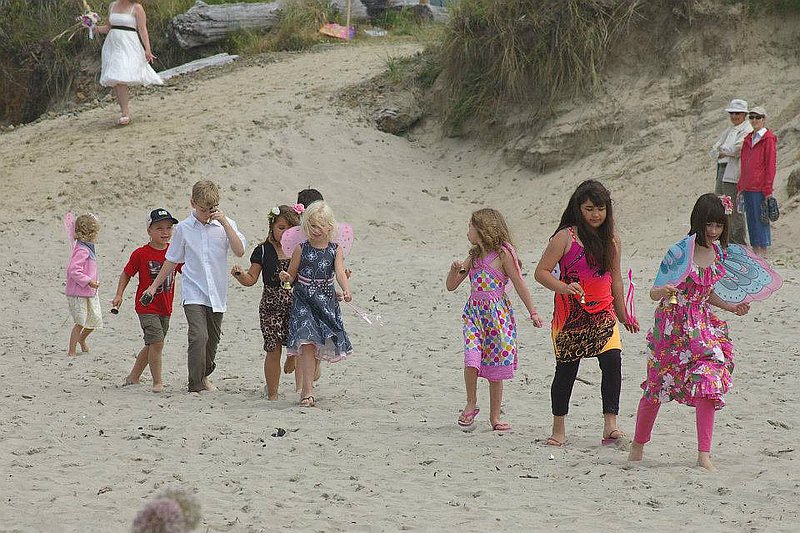 Kids can always add a touch of magic to any celebration, and we just love the fairy parade second grade teacher Sammi, a Wedding Snap bride, made a special part of her July 2012 wedding in Rockaway Beach, Oregon.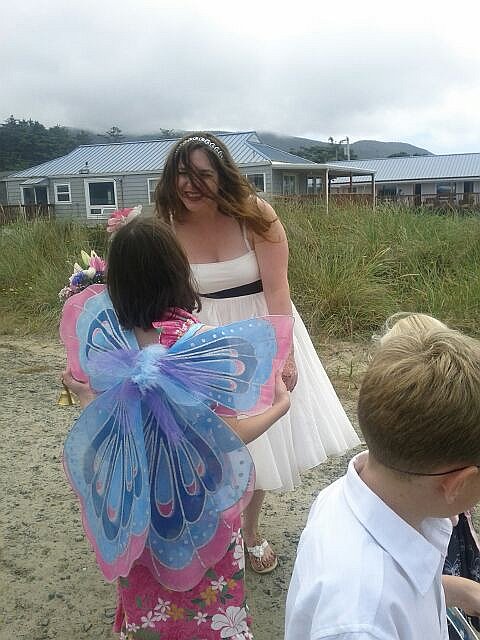 Before Sammi made her way down the aisle to groom Christopher, a group of her former students led the way while wearing fairy wings, ringing bells and blowing bubbles. We adore this creative twist on the traditional flower girl and ring bearer, and have no doubt that the rest of the couple's guests, not to mention the kids themselves, loved it every bit as much!
Are you planning to include kids in your wedding ceremony? What unique ideas do you have for their walk down the aisle?
Stay tuned for more fun photos from Christopher and Sammi's wedding as our Real Wedding blog series continues this Friday!