Based on popular demand, we are proud to announce the latest addition to our iPhone app. With this newest version, guests can now choose from 7 different filters including: original, vivid, sepia, vignette, antique, comic, and sketch. 
Dress up your photos in two easy steps:
1. Take your photo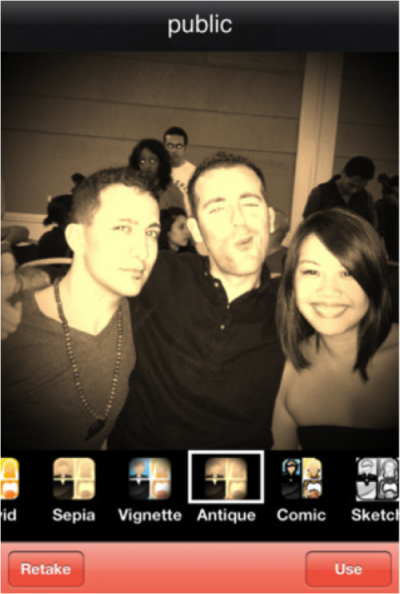 2. Choose a filter that you like!