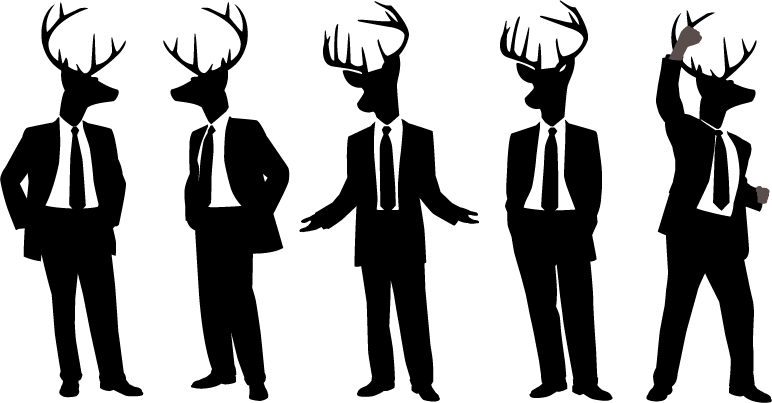 At Staggered, we've made it our mission to assist those all too often overlooked men of the wedding (groom, best man and father of the bride) and we've noted, with little surprise, that the steady increase in the average groom's interest and involvement in his wedding plans has coincided with technological advances that are making wedding planning more accessible and more fun.
People often ask us why many grooms don't seem interested in their own wedding plans (bachelor party aside) and the main factor is this: traditionally, the groom's role in the wedding has been a diminished one. Back in days of yore, the father of the bride would be paying for the wedding, so little wonder the focus was on the bride. I mean, how often do you see the father of the groom give a toast? But the times they are a-changin' and with most couples sharing the financial burden of the wedding these days, one would expect to see the groom's role expand and it is, slowly, but old ways die hard.
What the wedding industry has noted and addressed is that we boys love our toys and if there's a gadget, website or app we can use, we're on board. It started with simple ideas; techy guys using Excel spreadsheets to keep track of budget - now you see budget planners all over the web. You can use online tools to design bespoke wedding bands or piece together your suit. The digital wedding is here.
Gadget culture is now so prevalent, it's only a matter of time before there's an app for every aspect of your wedding. You can bet on seeing a shift in the balance of power between bride and groom as technology plays a bigger role. App developers and brides keen to get their grooms more involved should take note. Want the groom to care about the chair covers? Put an augmented reality app on his smartphone that allows him to switch styles with a swipe and suddenly the prospect seems less mind-numbing. Give us some Google glass and we'll have no trouble recalling your cousin's name.
We men like having problems to solve when we have the right tools for the job. Next time you catch a groom checking his email when he should be listening to chair cover options, give him a break; it's not the wedding he's lost interest in…
Guest Post by: Craig Morris
Craig is an Editor at Staggered, one of the leading men's wedding websites. Featured on the Huffington Post and BBC, Staggered is all about bringing the must-have expert knowledge to all from the groom to the father of the bride. Send Staggered some Tweeting love at @iamstaggered